A behind the scenes look at the six months we worked on Man Made Mountains with Bob Mitchell.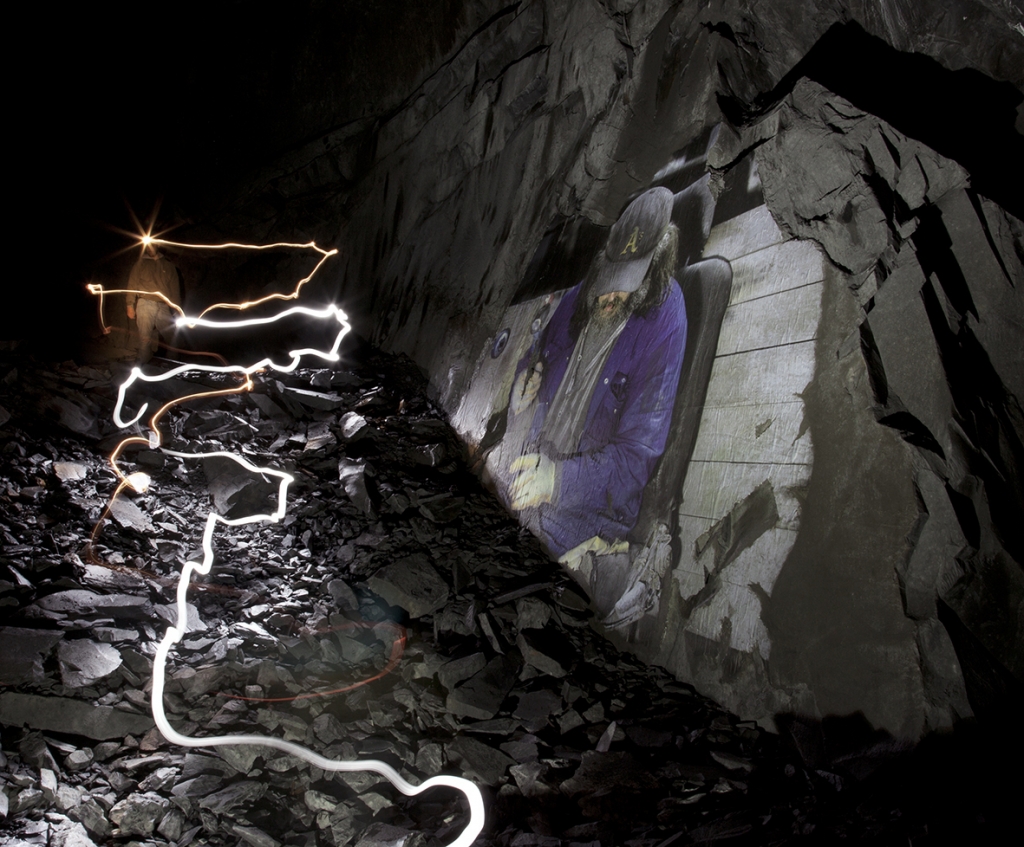 We were delighted when we got the call from Bob Mitchell telling us about the project he was working on and if we would be able to get on board and help produce a film. From the off this sounded like it would a really exciting body of work to be part of and it certainly was.
It was commissioned by Arts Council of Wales, Snowdonia National Park, National Slate Musuem, Gwynedd Council and Llechwedd Slate Caverns.
Bob began documenting the declining slate industry in North Wales in 2010. He shoots using a Horseman 5×4 large format camera, which gives you HUGE images. Which is what allowed him to print them so large and paste them back into their natural environment.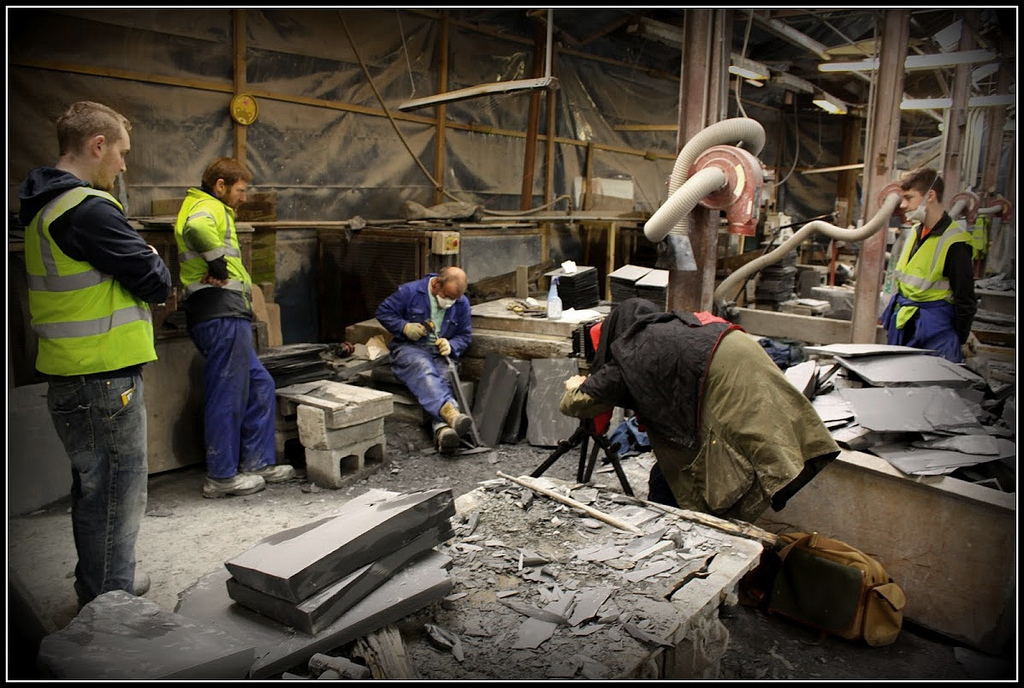 We made our first trip down in August 2012 and jumped in straight at the deep end, the first pasting was 50ft high and inside a cavern in a slate mine! It was pitch black and the only light we had was from our head torches and some small lights hooked up to car battery. This is where using stills photography for time lapse proved invaluable. By doing this we were able to set long exposures and allow a massive amount more light into the camera than if you were to use video.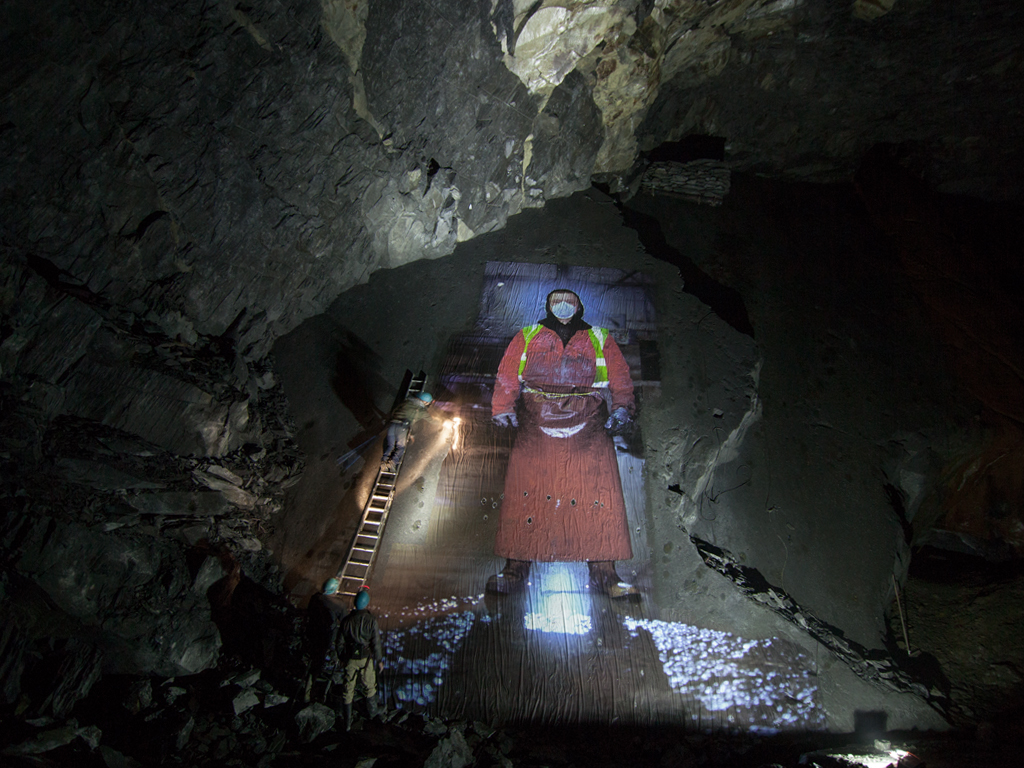 Five more trips were made spending a week at a time staying at Tudor Lodge in Porthmadog. We would spend long days up in the wet and windy mountains of Snowdonia shooting time lapse of both the pastings and of the surrounding landscapes. Each pasting would take between 1-4 hours, so a huge amount of photographs were needed to be taken. In total around 80,000 were shot throughout the project!
When working in such volatile conditions and the nature of the work being documented we knew we had to get it right first time or that would be it. A large amount of planning went into how we were going to be able to shoot each pasting to document it the best while still making sure artistically speaking we were happy with the shot. We used a large amount of equipment on this project to manage this. We had two Canon DSLR's with lenses ranging in focal length from 11mm to 200mm, A full range of Lee ND filters and a small army of memory cards! We used a specially designed intervalometer, which is the remote used to take the images one after another. This allowed us to bulb ramp, which means you can vary the exposure smoothly during the time lapse session. For the motion control shots we used a Dynamic Perception Stage One motorised slider. By using this we were able to programme precise moves that would move the camera along the 1m track at the specified interval.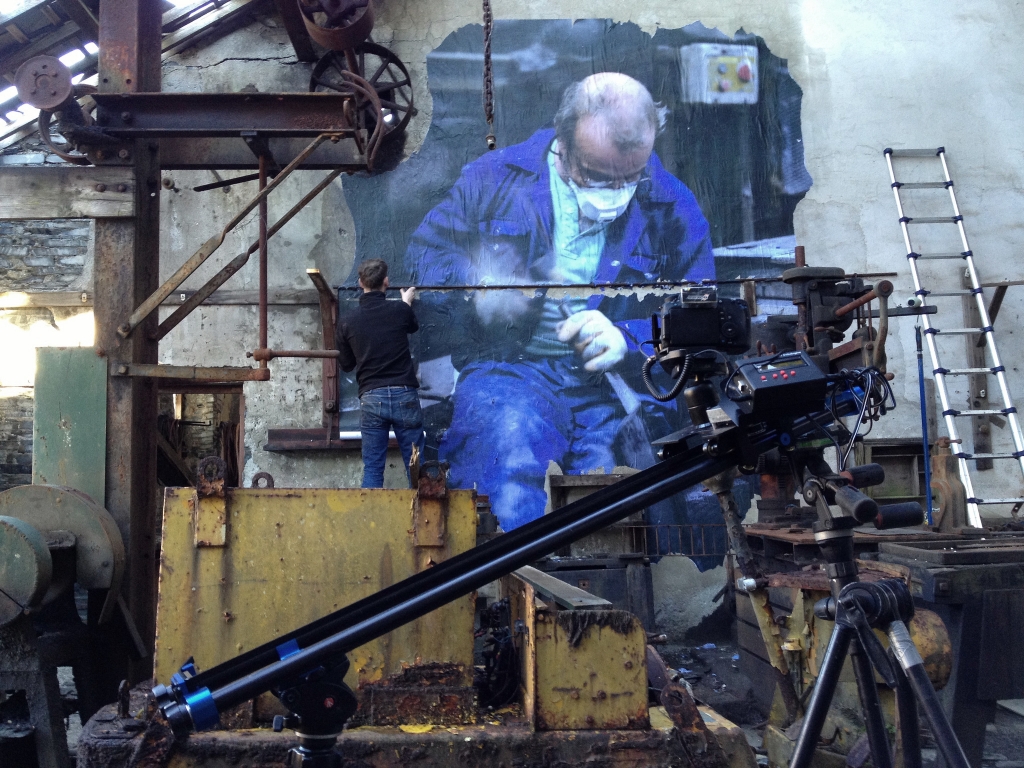 The film was released in January of 2013 and received some great feedback and a large amount of views. BBC News did a piece on the film which can be seen here.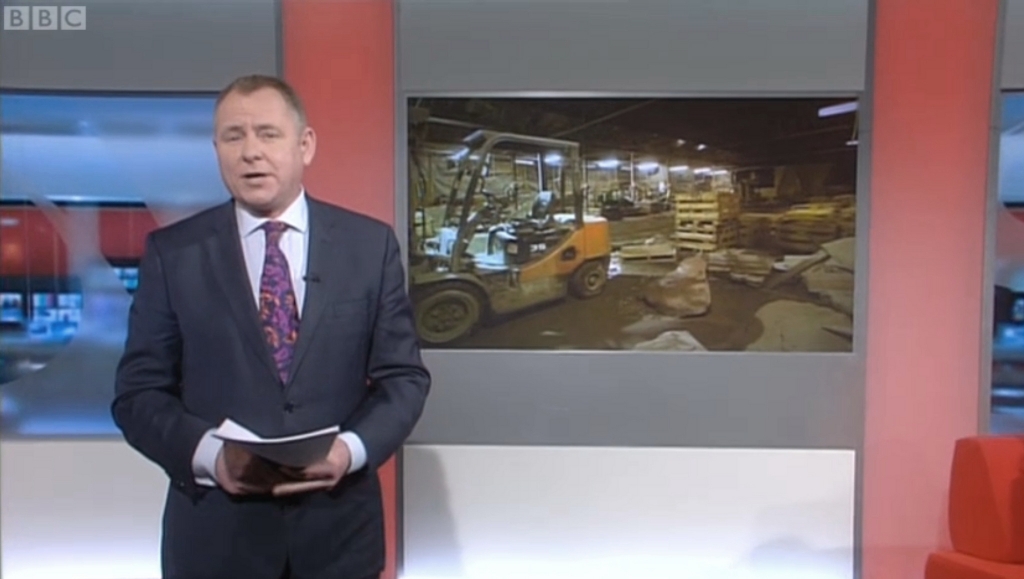 Below you can see an extended slideshow of images shot throughout the project.